EV PIONEER FUSO, NOW TESTING THE ECANTER NEXT GEN FOR AUSTRALIAN CONDITIONS.
TAKING ORDERS LATE 2023 AT SELECTED DEALER PARTNERS.

ALREADY A GLOBAL SUCCESS STORY
In just five years, Japan's first fully electric light-duty truck has already covered over 8 million kilometers globally, proving itself to be locally emissions-free, ultra quiet, safe and reliable. Here in Australia, the first generation eCanter got to work for leading fleets including Bunnings, Toohey's, Coles, Centurion, Goldstar, Linfox, Australia Post and Team Global Express.

NOW TESTING FOR AUSTRALIAN CONDITIONS
Now, the eCanter has undergone a major evolution with improved driving range, additional safety features, internal and external design enhancements and a choice of different wheelbases and weight ratings. The new and improved Next Gen has arrived in Australia and is now undergoing local testing on Australian roads under Australian conditions to prove itself and provide customers peace of mind.
WITH THE NEW ECANTER NEXT GEN, COMES INCREASED VERSATILITY

SHORT WHEELBASE
2.5-2.8m
Battery options:
41.3kWh (small battery pack)

MEDIUM - LONG WHEELBASE
3.4-3.85m
Battery options:
41.3kWh (small battery pack) / 82.6kWh (medium battery pack)

EXTRA LONG WHEELBASE
4.45-4.75m
Battery options:
82.6kWh (medium battery pack) / 123.9kWh (large battery pack)
EXPLORE THE eCanter Next Gen Interior
*International Model eCanter Next Gen shown
GALLERY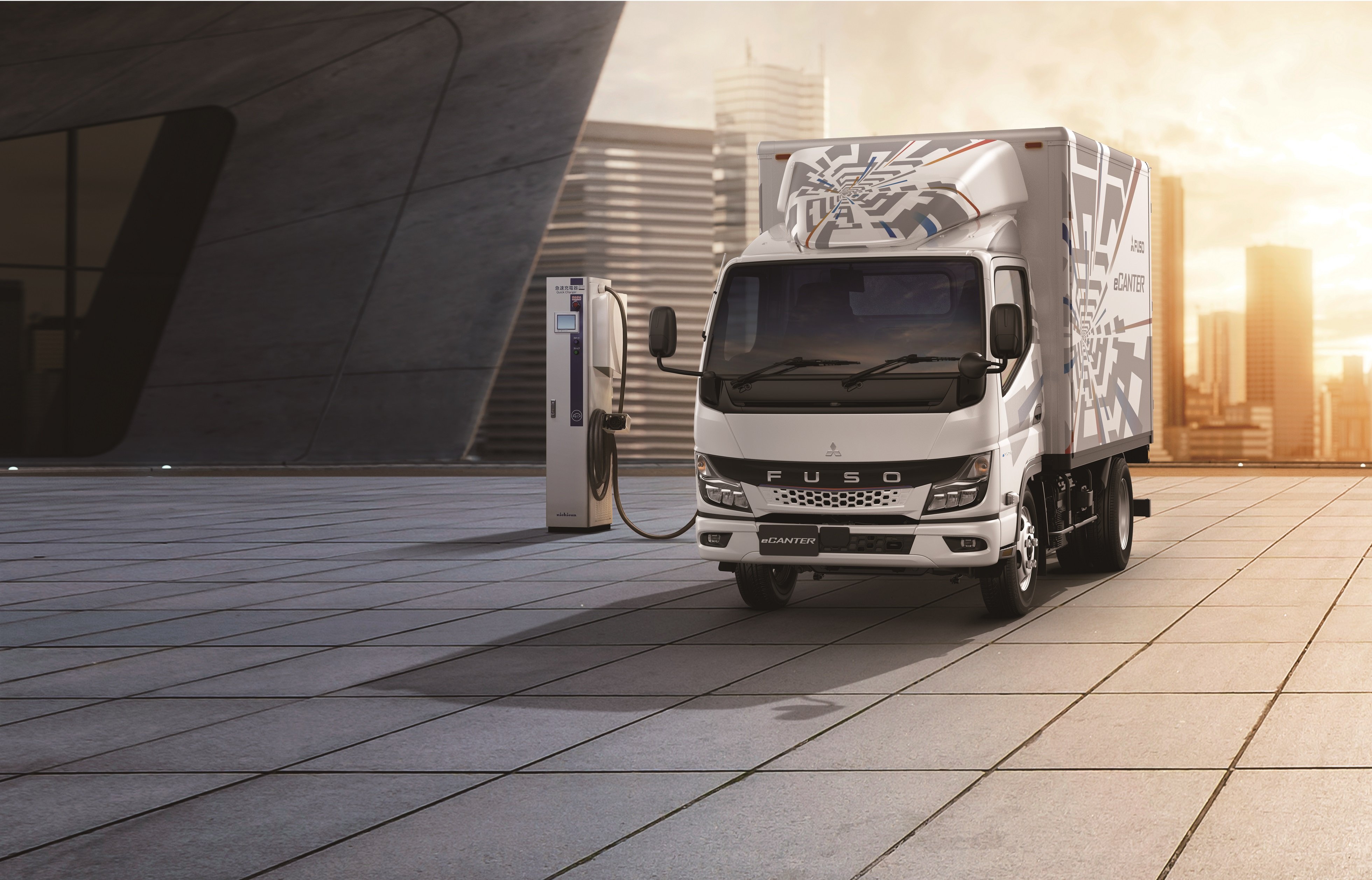 LEADING THE CHARGE
Taking orders late 2023. Register your interest and stay up to date with the latest news on the eCanter Next Gen in Australia.