Australia Post Continues to Grow Electric Fleet With 20 Fuso eCanter Trucks

Australia Post continues to grow the electrification of its fleet with the addition of 20 Fuso eCanter trucks, with the first arrivals hitting the road in October.
Australia Post is the largest operator of electric vehicles in Australia, with a fleet of more than 3000 electric vehicles currently in use.
The eCanter is Australia's first Original Equipment Manufacturer (OEM) all-electric truck, which produces zero emissions and virtually no noise.
Australia Post is the first local customer of the pioneering electric truck as part of a commitment to reducing its carbon footprint.
James Dixon, General Manager, Networks for Australia Post, says; "With the significant growth in parcel volumes, more vehicles are required in our network."
"It makes good sense to add electric vehicles as part of this requirement. Not only will these eCanters fit our needs in this delivery category, but they will also contribute to our science based target to reduce emissions by 15% by 2025 from a FY19 baseline" Mr Dixon adds.
The eCanters will operate across the Australia Post and StarTrack businesses in major capitals in two body configurations and will be supported by the Daimler Trucks network.
"Since working with Daimler Trucks on the pre-production eCanter, we have been keen to have the truck in our fleet. Daimler Trucks is a good choice for Australia Post in the fleet space with a large network and focus on safety," Mr Dixon concluded.
The eCanter is equipped with advanced pedestrian-sensing emergency braking technology, a collision mitigation system, lane departure warning and Electronic Stability Program for optimum safety.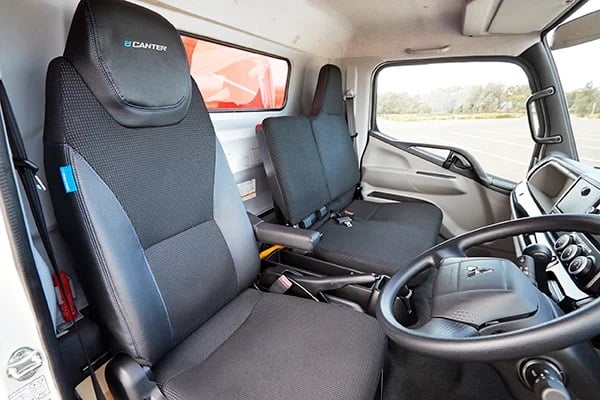 Daimler Truck and Bus President and CEO, Daniel Whitehead, says Australia Post is the perfect first Australian customer for the eCanter.
"Daimler is thrilled to partner with such an iconic brand as Australia Post on a journey towards carbon neutral freight transportation in Australia," he says.
"The Fuso eCanter's active safety features, zero local emissions and near-silent operation make it perfect for parcel and letter deliveries in the city and the suburbs," Mr Whitehead adds.
Fuso Truck and Bus Australia Director, Alex Müller, applauds Australia Post for its electric mobility leadership.
"Australia Post is setting a great example with deployment of the eCanter, demonstrating that you can get the job done in a sustainable way," he says.
"The eCanter is a vital proposition for any company that is serious about reducing emissions," Mr Müller adds.
Six liquid-cooled lithium ion batteries mounted in the eCanter frame store 82.8kW/h of electricity (with 66kW/h of usable power) and feed a permanent magnet synchronous motor. Power output is rated at 135kW and 390Nm of torque can be delivered the moment the accelerator pedal is pressed.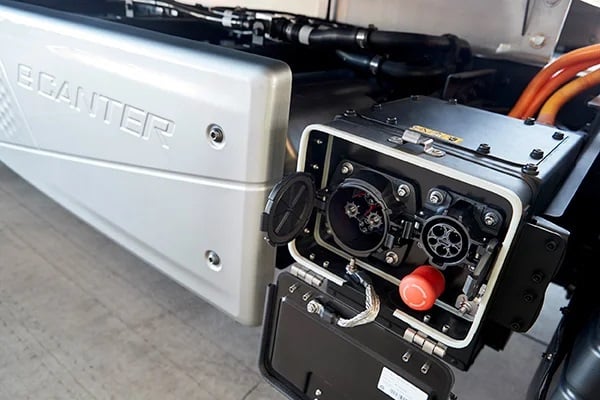 The eCanter, which has a Gross Vehicle Mass of 7.5 tonnes, became the world's first small series electric production truck in 2017.
It has been the subject of a rigorous testing regime around the world, including a six-month Australian test running with a maximum load, in addition to real world driving in overseas markets.