eCanter FAQs
Whether you're looking to add an eCanter to your business fleet or are simply interested in how this 100% electric truck works, these FAQs are here to ensure you are kept as informed as possible about this technology.
When fully loaded to the max GVM weight of 7.49t, the eCanter has a conservatively estimated driving range of 100km. This estimate can vary depending on load variations and road conditions. For example, the eCanter is best suited to stop/start situations where the battery system can take advantage of regenerative braking to supply additional charge whilst in operation.
Fuso Truck and Bus developed the eCanter to provide our customers a sustainable, emission free alternative to conventional transportation of goods.
The eCanter, being an electric drive also has greater benefits, including lower maintenance costs than a conventional diesel trucks. The eCanter electric vehicle contributes to significant noise reduction, enabling the ability to drive in suburban areas with little noise disruption.
There is also the option to charge your eCanter through renewable energy sources, complementing your businesses green image.
You can charge your eCanter two different ways, normal charging through an AC and quick charging with DC fast charging.
Normal charging through an AC single phase (max 7.2 kW) requires longer charging periods, taking on average 8-10 hours to charge the eCanter from empty to full.
Alternatively, there is a quick charging solution through DC charging units (max 50 kW), taking only 1-1.5 hours to charge the eCanter from empty to full.
If you have concerns around charging infrastructure, Fuso are able to assist with leading industry EV-supply partners to ensure you have the right infrastructure you need to get the most out of your eCanter vehicle.
There are three main options for charging your eCanter at different locations. The first is at a depot, charging through an AC unit overnight or through a DC unit during operations.
There is also the option to charge at a delivery destination or at a partnering depot along route. Alternatively, the eCanter can be charged at public charging stations. However, when charging at public charging stations, it is important to check that the charger is not under a low roof or in a tight space where the eCanter will not fit.
It is important, given current limited eMobility infrastructure, to consider route options carefully.
As you would expect, the production costs of an electric vehicle are higher than a conventional diesel truck. However, depending on access to renewable energy supply the eCanter being an electric vehicle can save you money when it comes to maintenance and operation costs in the long run.
Currently, the eCanter of this generation is available for lease, under a leasing arrangement with a monthly fee structure applied. The price of the eCanter will vary across customers based on the specifications of each truck to best suit specific customer needs.
The eCanter has a total GVM of 7.49 tonnes and a payload of 4.2 tonnes (cab chassis). However, the actual payload of your eCanter may vary depending on body type.
The eCanter was developed and engineered by Mitsubishi Fuso Truck and Bus Corporation (MFTBC) in Japan and built at their Tramagal/Portugal factory. Over 3 million km's of testing, including a gruelling local testing program in Australia that involved running vehicles on a 24hr test loop, non-stop, for six months straight to ensure the eCanter meets the demands of local Australian conditions and the high quality standards expected by MFTBC.
With an estimated range of 100km the eCanter is best suited to inner city, short-range distribution applications, where the eCanter can take full advantage of its regenerative braking system in stop-start traffic.
With increased urbanisation globally, it has become essential to reduce emissions as much possible.
The eCanter:
Produces ZERO local emissions
Engine is silent, meeting growing urban demands.
Offers an improved driver experience, with virtually noiseless, vibration free operation and powerful acceleration there is significantly improved driver comfort.
Ample range of 100km when fully loaded, proven reliability for inner city distribution, satisfying customer needs.
Simplified maintenance reducing operation costs and increasing vehicle uptime.
The eCanter is no different to the rest of Fuso's range when it comes to safety features. As standard, the eCanter comes with ABS, ESP, AEBS, LWDS and Hill Start Assist as standard.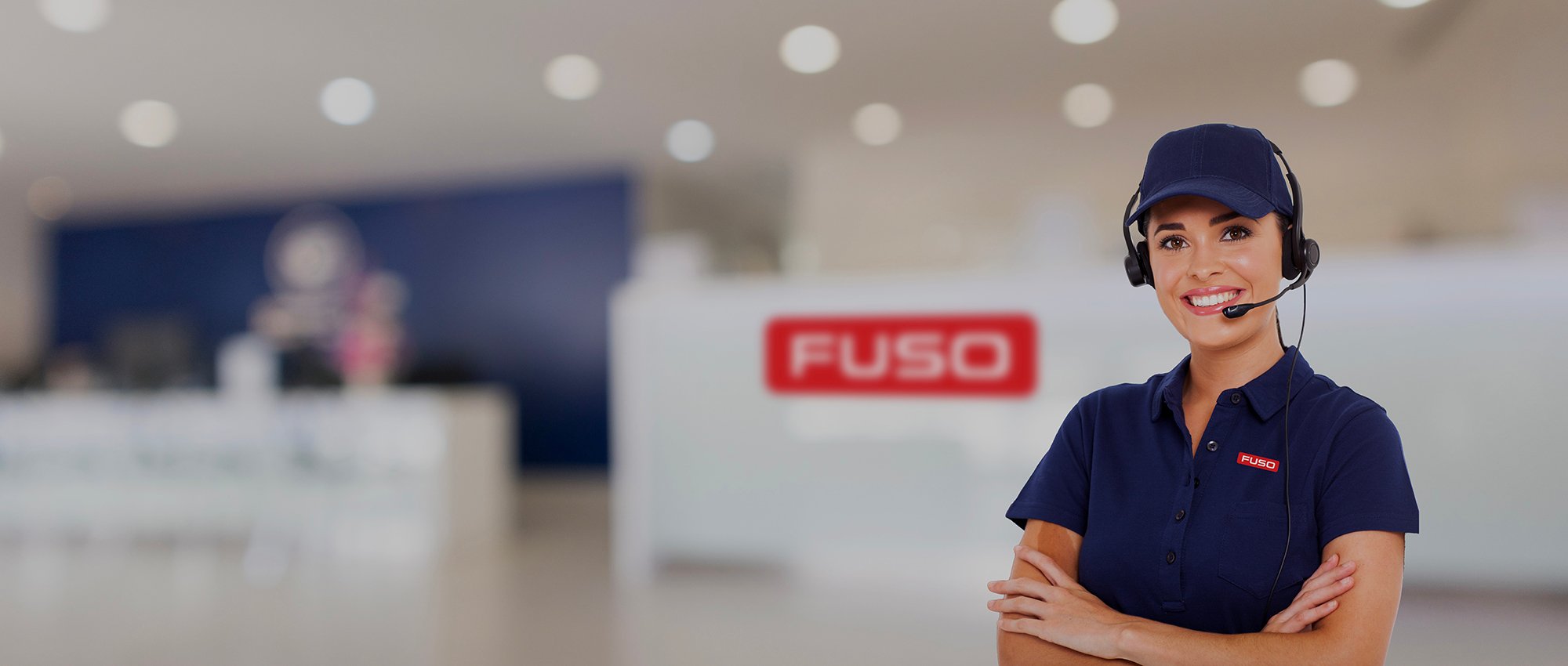 let's talk
Our friendly Fuso dealer team is here to help. Let us help find the right transport solution for your needs.