FAST TRACK FINANCE
The Fast Track finance program for business customers gives you the convenience of a streamlined credit approval process with no need for income verification.
As a specialised truck financier, Daimler Truck Financial makes it easier and faster for you to obtain credit on your truck. If you are a property owner, have been self-employed for over 3 years within the same industry and have a clear credit history, you could gain rapid approval for up to $350,000.

Daimler Guaranteed Buy Back
Daimler Guaranteed Buy Back offers you a guaranteed future value amount on your Fuso vehicle, giving you additional peace of mind, assurance and support from the Fuso brand.
Daimler Guaranteed Buy Back is a finance solution that lets you take advantage of flexible terms, competitive rates and best of all, a Guaranteed Buy Back at the end of your term.
When your agreement comes to an end, you have the option to trade, retain or return your vehicle for the Guaranteed Buy Back amount, subject to fair wear and tear conditions being met.
Protecting your investment in a new Fuso has never been easier.
Step 1: Choose your Fuso truck
Select the model that best suits your business requirements.
Step 2: Choose your annual kilometres.
Customise your agreement by estimating your annual mileage.

Step 3. Choose your term.
We offer flexible terms ranging from 12-60 months.
Flexible end of contract options.
When your agreement comes to an end you have the flexibility to trade, retain or return your vehicle.
Business Loans and Leasing
business loans and leasing products
To find out more about our unique financial solutions, download our product range brochure.
DISCLAIMER:
Daimler Truck Financial is a registered business name of Daimler Truck Financial Services Australia Pty Ltd ABN 23 651 056 825 (DTFSAu).
DTFSAu offers finance products for new and used (up to 8 years of age) trucks and buses to approved business customers. Vehicle eligibility applies. All finance products offered subject to terms and conditions and standard credit assessment, lending criteria and fees. DTFSAu makes no representation as to the effect of any financial product on your personal or company tax arrangements. DTFSAu recommends you seek independent financial and taxation advice before entering into any finance agreement.
Daimler Guaranteed Buy Back only available on Asset or Hire Purchase Loans (excluding leasing products) and is subject to vehicle eligibility. Fees and charges of up to $1,440 may apply. Any variation of the underlying loan shall terminate the repurchase agreement and your right thereunder with respect to the Daimler Guaranteed Buy Back *. *Daimler Guaranteed Buy Back is subject to Fair Wear & Tear return conditions & Excess Kilometre charges calculated at $0.15/km in excess of the agreed annual allowance.
Fast Track is restricted to approved business customers financing a new Fuso truck with DTFSAu who hold a current membership with a professional association recognised by DTFSAu. Approval for existing customers subject to existing customer's current finance with DTFSAu.
Contact an authorised Fuso retailer for further details and vehicle eligibility.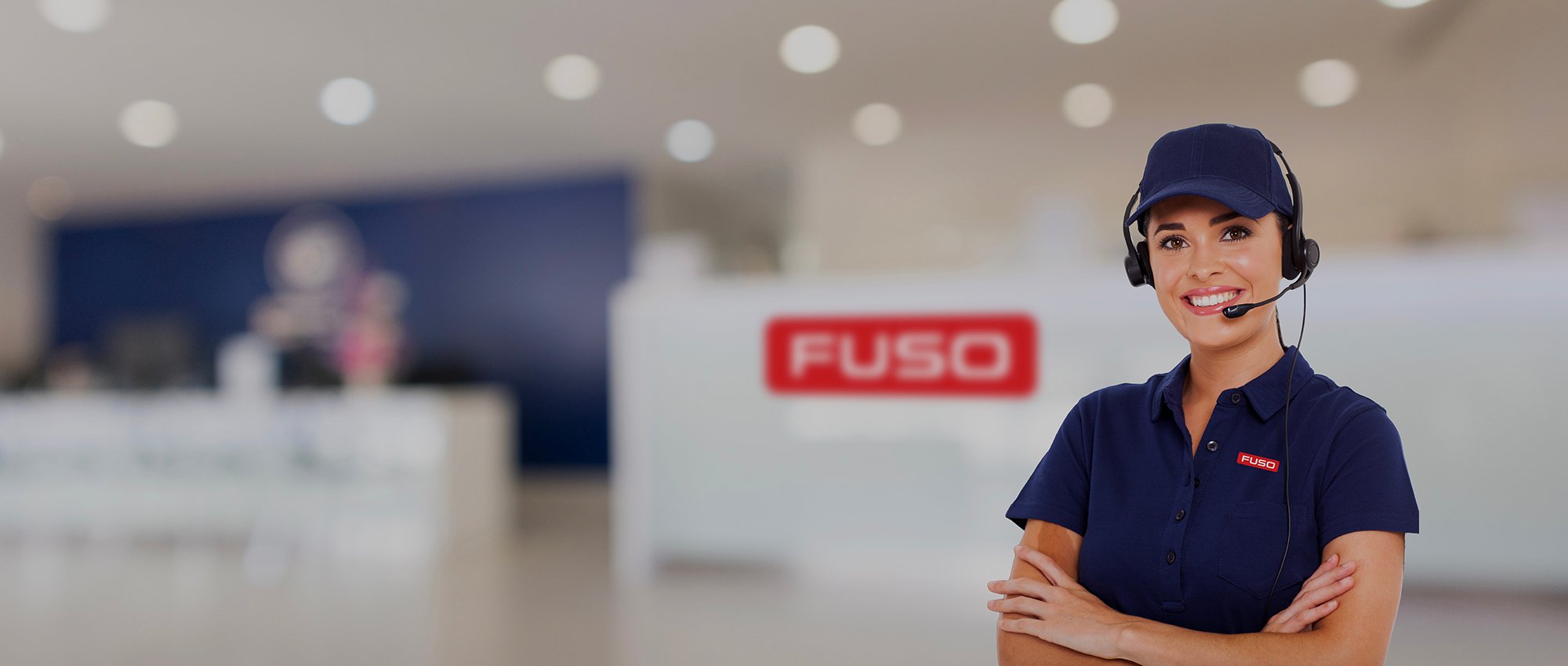 Let's talk
Our friendly Fuso dealer team is here to help. Let us help find the right transport solution for your needs.