Fuso First with AEBS on Light, Medium and Heavy-Duty Trucks in Australia

Fuso has become the first manufacturer to feature Advanced Emergency Braking System (AEBS) technology across light, medium and heavy-duty truck classes in Australia with the introduction of the Euro 6 Fighter.
The Japanese manufacturer has fitted radar-based AEBS, Lane Departure Warning (LDWS) and Electronic Stability Control as standard on all Euro 6 Fighter models, which are now on sale at Fuso dealerships across Australia.
Fuso was the first to introduce these safety features as standard in the light-duty truck class with the updated Canter in 2019. It was also the first to introduce them to the light-duty bus segment last year with the new Rosa.
AEBS helps to avoid or mitigate collisions with other vehicles by using a radar to monitor the road ahead and perform emergency braking in the event the driver does not.
The arrival of AEBS for Fuso's medium duty Euro 6 Fighter is another chapter in the safety story of Daimler Truck and Bus Australia, which represents Fuso, Mercedes-Benz and Freightliner brands.
Mercedes-Benz first introduced AEBS on the Actros in 2010, while the Freightliner Cascadia was the first conventional truck to feature AEBS and a driver's airbag from 2019. Fuso introduced AEBS as standard in the heavy-duty Shogun cab-over when it was introduced locally in the same year.
Fuso Truck and Bus Australia Director, Alex Müller, says the company is excited to have the key safety features across the three major truck segments as more customers focus on protecting their workers behind the wheel.
"Fuso is proud of its role as a safety pioneer and to be the first to bring AEBS technology as well as other critical safety features to all truck classes and the light bus segment," he says.
"We are committed to help protect as many people as possible with this valuable technology, not just our drivers, but passengers, other road users and pedestrians," Mr Müller says.
Daimler Truck and Bus President and CEO, Daniel Whitehead, says his company is proud to lead the industry on safety across its Fuso, Freightliner and Mercedes-Benz brands.
"Even with the latest arrivals in the conventional class, our Cascadia is still the only one with airbag protection, in addition to advanced safety features such as AEBS. Mercedes-Benz continues its safety leadership role and now Fuso is first with AEBS technology across all weight segments," Mr Whitehead says.
"Daimler will continue to take an aggressive position on safety across all of our truck and bus brands, taking advantage of our massive global research and development resources to keep our customers safe," Mr Whitehead says.
Fuso trucks and buses that feature these critical safety features will now feature special red S badging.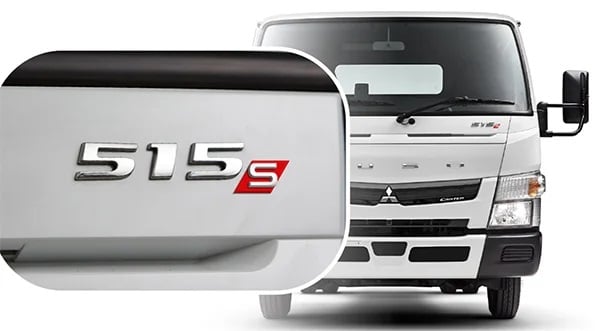 The Euro 6 Fighter will feature on the Fuso stand at the Brisbane Truck Show to be held at the Brisbane Convention and Exhibition Centre from May 13 to 16.