Elite Support Certified Fuso dealers deliver an unmatched and consistent customer experience every time a truck comes in for maintenance or repair.
Our highly skilled Elite Support Dealers devote their expertise to a journey of continuous improvement, consistently refining their practices and operations to improve the customer experience and maximise vehicle uptime.
We firmly believe in the power of rapid diagnosis, consistent communication, and ensuring robust parts availability for our valued customers.
The unwavering commitment of our Elite Support Certified Fuso Dealers to elevate the customer experience will become a testament to our dedication to delivering customer excellence.
ELITE SUPPORT FUSO DEALERS
Current Dealerships that offer Elite Support services include:
Daimler Trucks Adelaide
Daimler Trucks Albury
Daimler Trucks Brisbane
Daimler Trucks Dandenong
Daimler Trucks Gold Coast
Daimler Trucks Huntingwood
Daimler Trucks Kempsey
Daimler Trucks Somerton
Daimler Trucks Toowoomba
Daimler Trucks Wagga
Fuso Port Melbourne
RGM Maintenance - Cairns
RGM Maintenance – Darwin
RGM Maintenance - Mackay
RGM Maintenance - Rockhampton
RGM Maintenance - Townsville





MAXIMISING UPTIME
With an unwavering commitment to surpassing expectations, our Elite Support Dealer network embraces the pivotal role of maximizing vehicle uptime. We firmly believe in the power of rapid diagnosis, unwavering communication, and ensuring a seamless flow of robust parts for our esteemed customers.
BEST-TRAINED TECHS
Our technicians receive continual training from the experts at Fuso. We focus on a solid understanding of all vehicle systems and have access to the latest tools to expedite repairs.
CONTINUOUS IMPROVEMENT
Every Fuso dealership proudly displaying the Elite Support certification must diligently meet and exceed over 100 specific criteria across 20 customer service areas. To ensure a relentless pursuit of customer excellence, each dealership is entrusted with the guidance of a dedicated Continuous Improvement Coordinator.
ROBUST PARTS AVAILABLE
Through the combined experience of our network and close collaboration with our Aftersales team, we understand that by possessing a solid understanding of the Aftersales product and service offerings, our personnel within the Parts department at an Elite Support Certified Dealership can dedicate time to engage with customers, fostering, building, and maintaining rapport while promptly addressing their needs.
EXCEPTIONAL AMENITIES
We know that when we service your vehicle, we're servicing your business. Elite Support Certified dealers believe in providing quality repairs and timely communication from a friendly and familiar team. Our facilities are designed to minimise downtime and provide a comfortable environment for drivers as we work to get your truck back on the road.

Express Assessment (Elite Support)
Our commitment to you:
Communicate a preliminary diagnosis
Check part availability
Provide an estimate of cost and repair time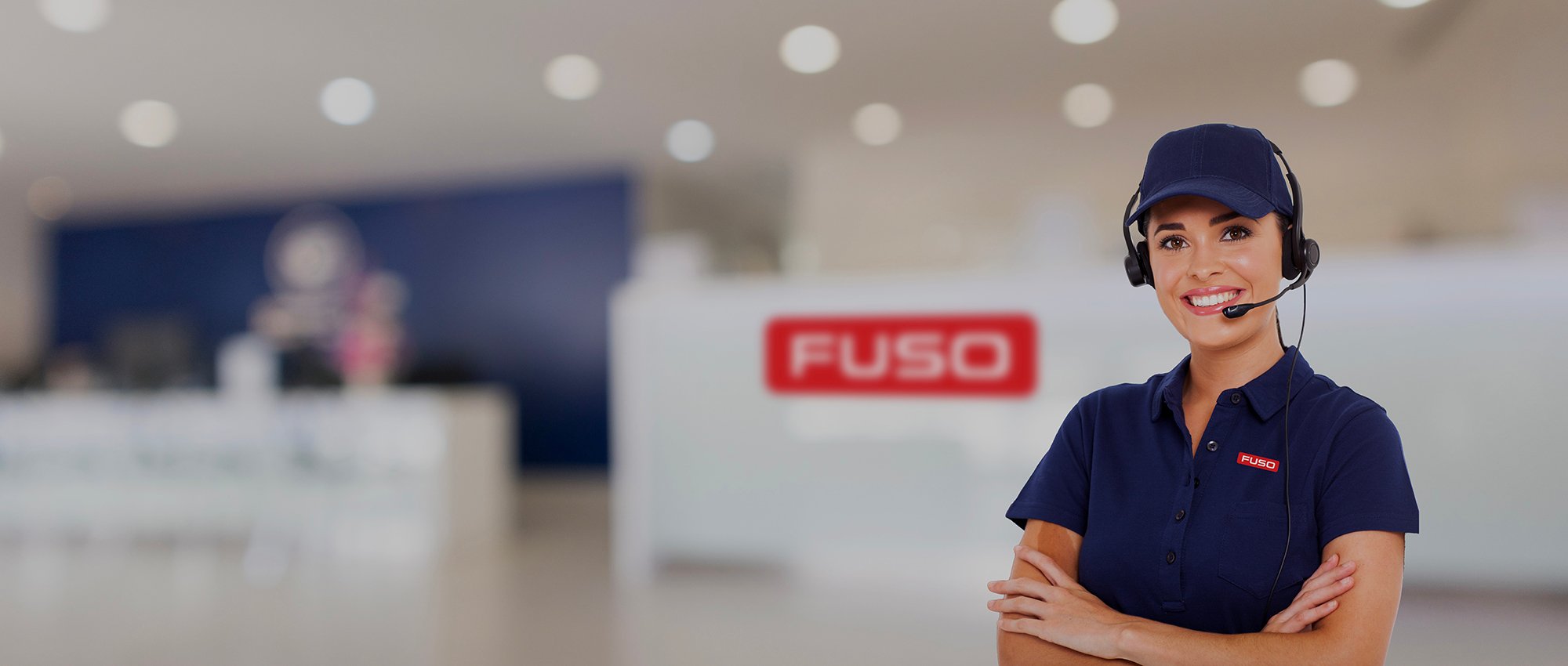 let's talk
Our friendly Fuso dealer team is here to help. Let us help find the right transport solution for your needs.